Lab Resources
The lab is open for students and researchers to use, and offers a selection of permanently installed equipment and tools that may be borrowed by agreement with Skylab staff. The computers in the lab are free to use provided you have a valid DTU login. If you wish to install software on these machines, please contact us first.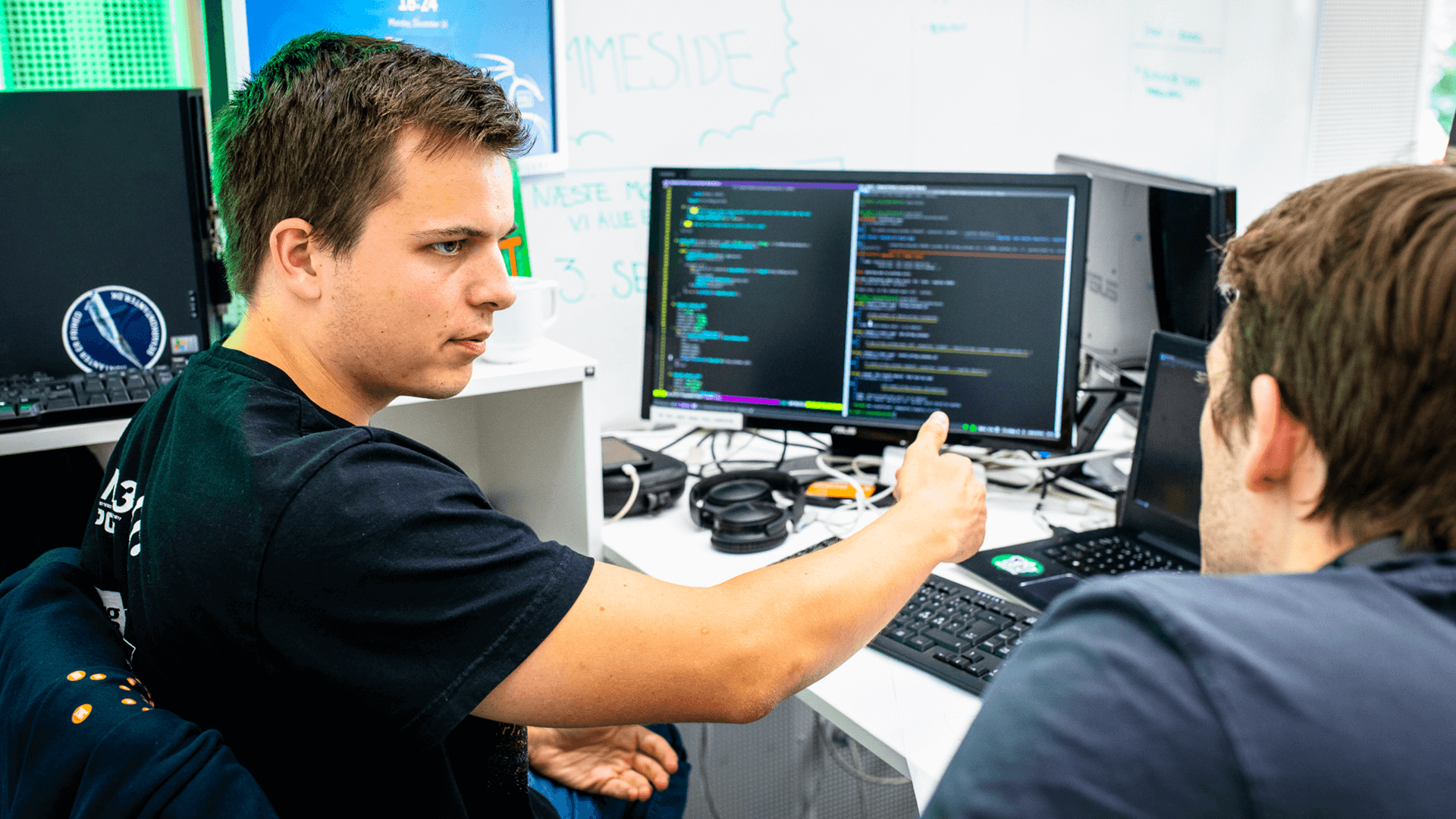 We have contact with many organizations offering products and services with the possibility to get discounted prices for students and startup companies. If you would like to talk about manufacturing, data handling or cloud services for example, reach out to us with a summary of what you are looking for.
How to join/use facility
DTU Skylab Digital is open 24/7. We ask that you contact us by email (kgar@dtu.dk ) with an outline of your project before you use the lab, or if you have a general enquiry.
Please note that it is not possible to book the lab for e.g. private meetings.
The following is a short overview of the equipment we have available.


Fixed Lab Equipment
3 "Gamer spec" PCs (Win10 with relevant other software installed)

1 Small Linux server
1 HTC Vive Pro Eye Room Scale VR set and tracker (permanent fixed setup in lab)
2 Electronics stations (Lab Power Supply, Function Generator, Oscilloscope)
86" Flatscreen and wireless presentation hardware.

Equipment to borrow
Raspberry Pi models 4 and Zero. Supporting hardware – PSUs, SD cards etc.
Arduino Nano and various supporting hardware.
5 Zybo FPGAs.
Analog Discovery 2 Digital Workstations (2) and USB oscilloscopes (2)
Seed Studio Grove Series sensors and actuators – numerous devices compatible with the Grove system for Pi and Arduino.
Electromagnetic hardware – NEMA Stepper motors, Servos, Valves, Pumps etc. Supporting hardware – controllers, PSUs etc.
Displays – LCD, Segmented, OLED, E-Ink displays and supporting hardware.
Electronics prototyping – breadboards, jumpers, leads, switchable PSUs etc.

Consumables

Small selection of passive components (please go to the electronics workshop for a larger selection)
Small selection of active components (mux, h-bridges, AD converters, power management, batteries, LEDs, etc.)
Selection of sensors and input devices (buttons, pots, encoders, gesture, environmental, proximity etc. etc.)

DTU Skylab Digital is continually expanding our equipment stock. If you require special hardware or software, please contact Ben Cahill benca@dtu.dk