Skylab Pilots
Skylab Pilots match deep-tech startups with external businesses and DTU students and researchers with the purpose of developing innovative solutions.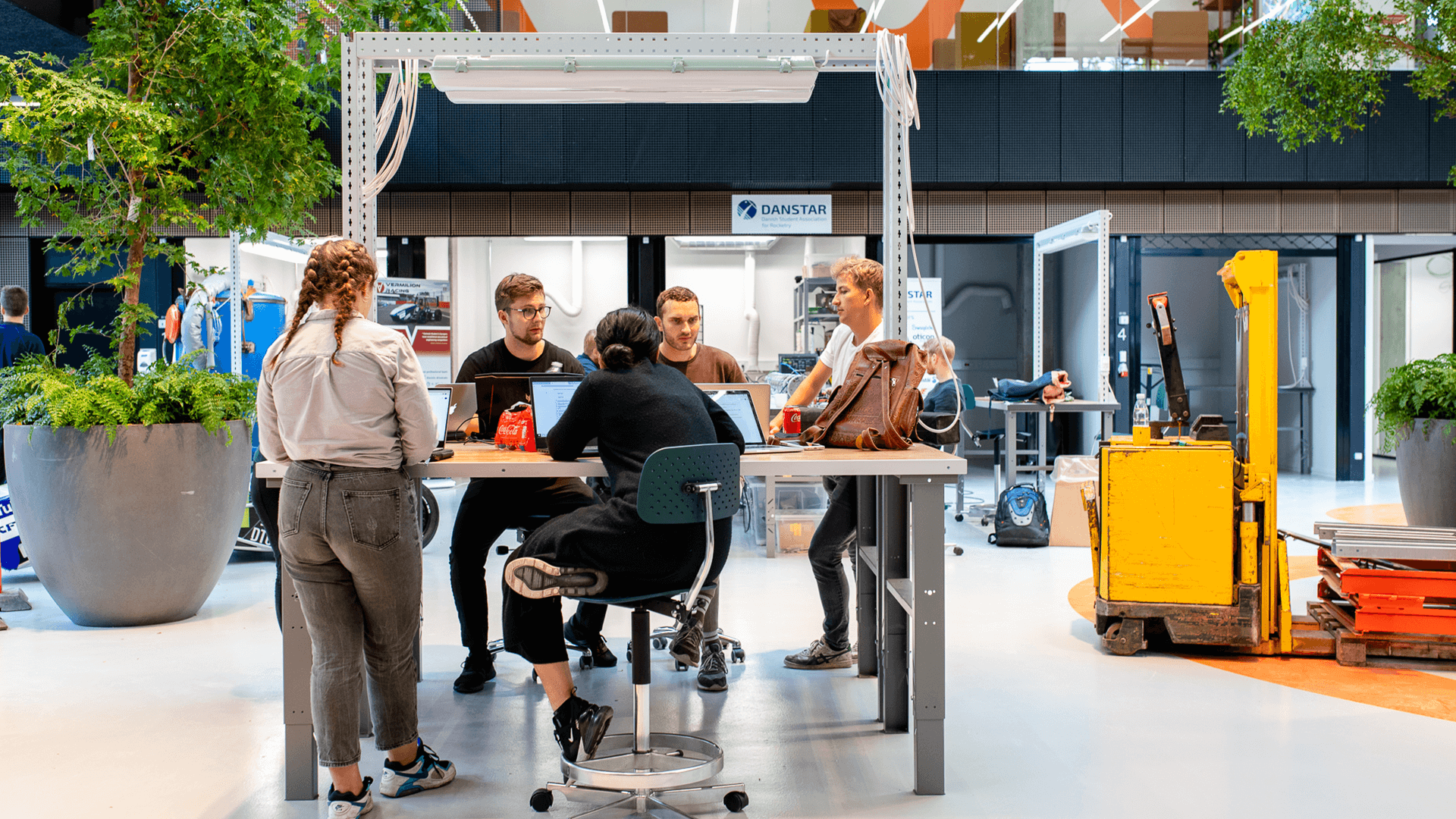 Each Pilot project runs for 10 months and will be anchored in the DTU Skylab Developer Hall, where the project has access to workshop and lab spaces and many other facilities designed for building, testing, and exhibiting deep-tech prototypes.
Why join as a startup?
Startups are by definition running a variety of experiments in the hope of finding the legendary Product-Market fit. However, being extremely limited on resources the startup needs to prioritize which experiments to run and which to ignore. By joining Skylab Pilots your startup will:
improve your chances of success by being able to run more experiments
get critical help in developing market-ready solutions
get valuable experience from working with an established company
have access to all facilities of the DTU Skylab Developer Hall
Next application deadline: September 10th 2023 at 23:59.
Why join as SME?
As an SME you will typically have your primary focus on operating your business, and often times you do not have the bandwidth to pursue new innovative solutions. By joining Skylab Pilots you will:
dramatically improve your innovation bandwidth and competitiveness
get a market-ready solution to a challenge of your choosing
stronger network in the tech startup ecosystem be exposed to DTU students and researchers
get access to research-based knowledge and advanced technology
Contact us to learn more: Søren Ammundsen
Why join as a student?
Each pilot project will have 5 to 10 students assigned in order to move the project rapidly forward. The Skylab Pilots Development Engineer, Christian Woergaard, will oversee the team of students and the innovation process in general.
As a student, you have a unique opportunity to become part of a real-world innovation project, among other things you will:
get valuable experience in solving real-life challenges
become part of DTU's innovation hub - Skylab
position yourself as a potential employee with SMEs and startups
earn ECTS points, while working on the project
Contact us to learn more: Søren Ammundsen