Technology Leaving no one Behind
Technology Leaving no one Behind is a flagship partnership initiative providing opportunities and support to make inclusion and accessibility a natural part of engineering new sustainable technological solutions at DTU.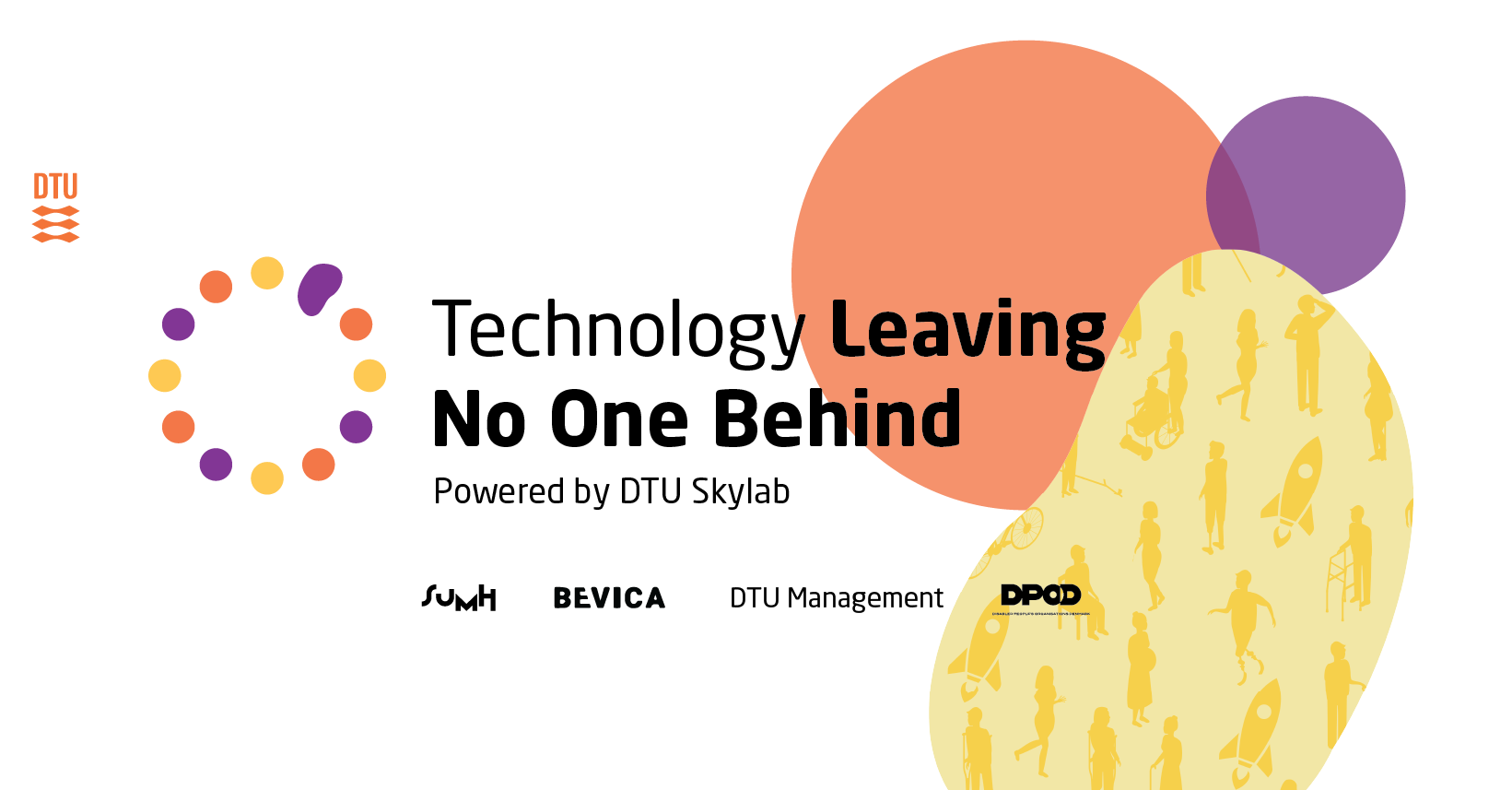 Why Technology Leaving no one Behind?
Sustainability is more than environmental aspects; it is about developing technology for ALL people putting attention to accessibility, inclusion and social impact of your solution leaving no one behind. The initiative focuses on the future of sustainable technological solutions by contributing to the fundamental principle behind the UN Sustainable Development Goals of "Leaving no one behind".
Technological solutions that attend to accessibility and inclusion can enhance usability, simplicity and functionality as well as drive innovation of novel solutions, increase market reach to larger user-groups and greater social impact. This leads to better solutions for ALL and enables the 15% of the global population with disabilities to have equal opportunities for participation and contribution to society.
Technology Leaving no one Behind boosts current DTU Skylab offers as well as drives a number of unique, new activities, offers and events, including:
Launching entrepreneurship and innovation programs and activities, case competitions and workshops, as well as network and coaching for start-ups working in the field of universal design and assistive technology

D

eveloping extracurricular activities, tools and methods to support and introduce students to universal design in both research, education and technological innovation, guided by Assistant Professor, Dagný Valgeirsdottir.

B

uilding strategic initiatives, ecosystems and partnerships externally and internally at DTU to ensure the full future anchorage of the initiative.
Get Involved
Since 2019, Technology Leaving no one Behind has engaged external partners, researchers, educators, students, startups and end-users from the national and international ecosystem in making inclusion and accessibility a natural part of engineering sustainable solutions at DTU.
We provide a wide variety of opportunities and support for getting involved with the initiative through strategic partnerships, educational and entrepreneurial opportunities.
Whether you represent an external partner, end-user, researcher, educator, student or entrepreneur, we provide opportunities for you to get involved in developing solutions leaving no one behind.
If you didn't find what you are looking for, or you want to know how you can get involved, we are always open for a coffee or a chat. Find our contact information below.