AI Lunch Talk
Lunch Talks are where industry meets academia around the themes of Society, Technology and Business. This semester, we are proud to present several talks around the theme of applied AI with industry experts sharing their insights and perspectives.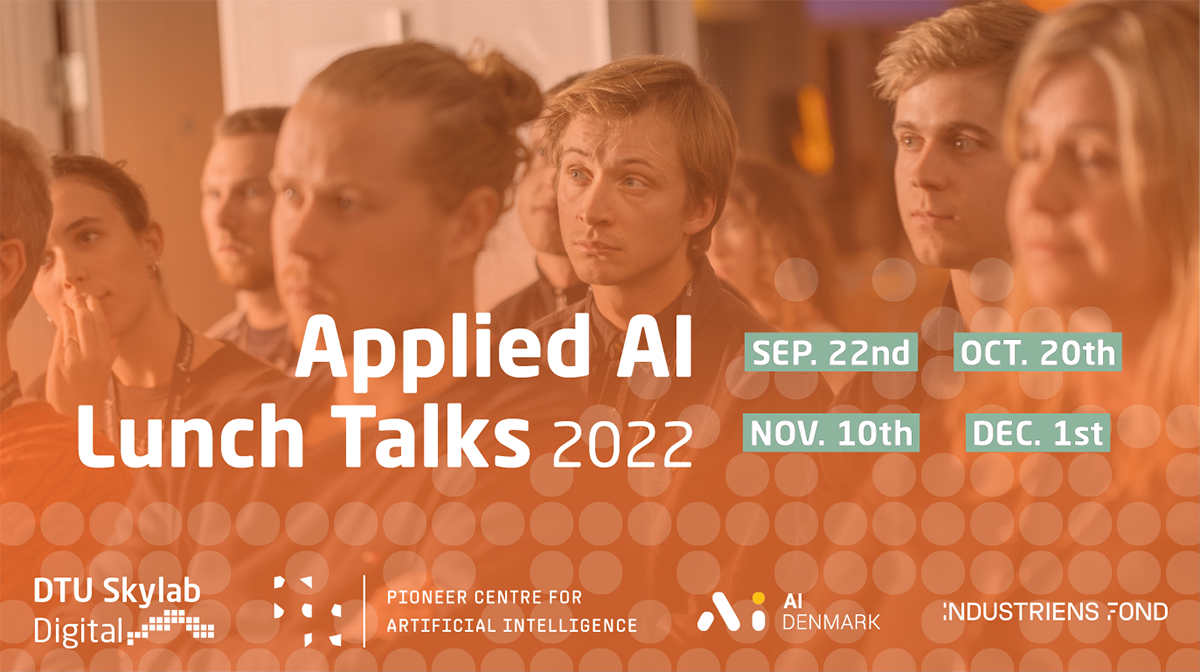 FORCE Technology
Non-Destructive Testing (NDT) for large critical structures, like wind turbines. Transforming an old labour-based service to an automated machine solution based on AI.
FORCE technology was found around servicing the Danish welding industry back in the 1940st since then a lot has changed, but the main task is this the same – is the quality high enough to handle the stress?
Development has gone a slow transformation based on the need of the industry. When the need to go places where we can send humans, like nuclear reactors, we solved it by automating the inspection and data collection. Automated data collection was a success, and the last 30 years data collection and recording has been standard part of our services.
On the wave of new disrupting companies in the 2010s, our CTO asked the question: How could we disrupt our self? Big data, cloud storage and automated data evaluation was on the list. Since we have been working on improving the total inspection speed with rapid high-quality data and fast algorithm-based evaluation, from simple filtering and thresholding to deep learning model.
Project manager in Digital Service at FORCE Technology, changing the way our customers work with data from their quality inspection. Working in the field of building automated mechanics solution that's tailored to fit their product inspection and training AI models to become specialise in analysing the data for quality control.
Alvenir
How data-centric machine-learning can enable new business cases
This lunch talk will focus on real-life applications of speech and voice recognition in the financial sector. We will focus on how to capture value with a variety of workflow applications and dive a little deeper into the hidden caveats of off-the-shelf speech-and-voice solutions before ending with a discussion on how specialization of the underlying machine-learning models can help overcome some of the most common issues.
Goal oriented machine learning engineer gone startup founder. With a research background from DTU I'm specialized in deep learning, particularly for the speech and voice domain, and have worked with both the performance, governance, privacy and explainability aspects of the field. Early 2020 I started out to commercialize our Danish open-source contributions by offering a B2B SaaS solution for easily specializing and hosting domain-specific speech and voice recognition models.